ViewHexa by Michel Michaud © 2011-2013
This software is offered free for non commercial use.
This small tool show a file content in "dump style" (hexacimal values and characters).
It will indicate if the file is encoded with UTF-8 and will show the value of the character under the mouse cursor (even if encoded).
A file can be opened from a double-click, or drag&drop.
Download the zip file containing the program. (this is Windows application using .NET).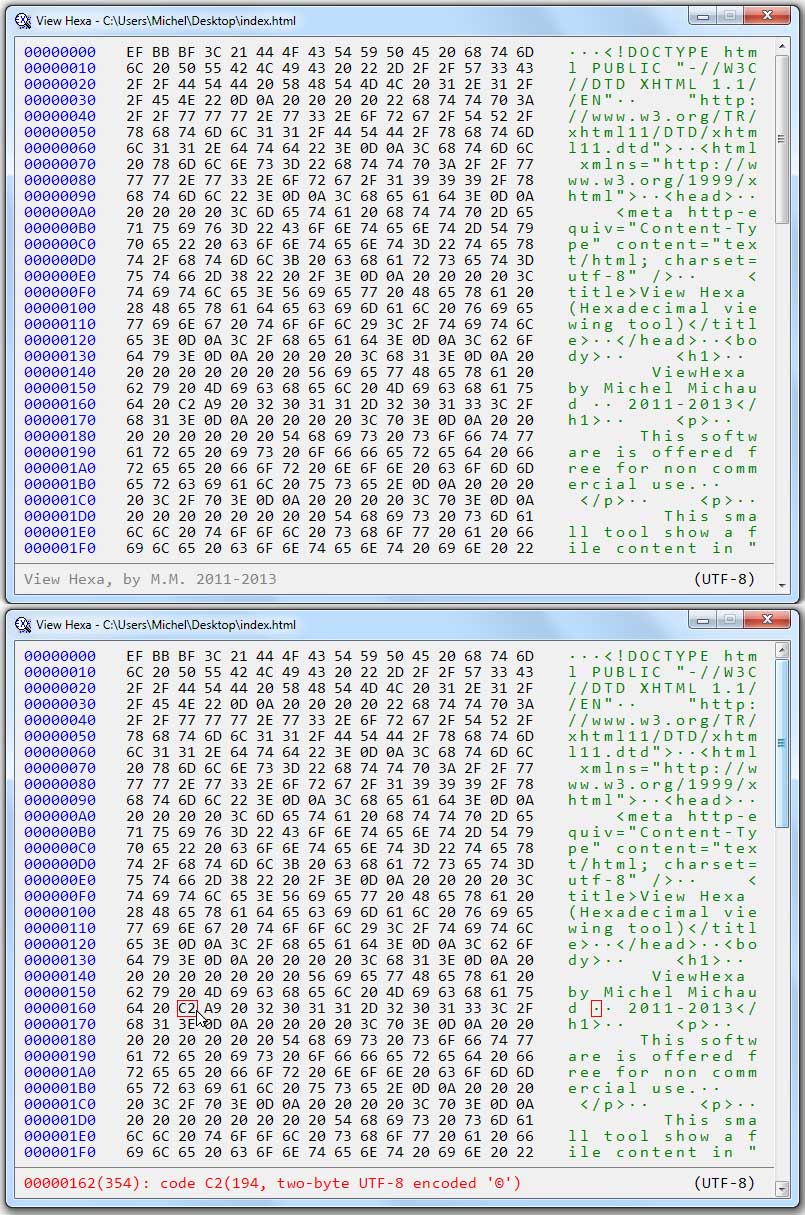 Version française (VoirHexa) ici.
Back to http://www.michelmichaud.com.